Endorsement
Achieve QCAS endorsement for your introduction service
We recognise the vital role that introduction services perform in matching self-employed Personal Assistants to care recipients.
QCAS endorsement demonstrates your organisations commitment to quality and safety.
Peace of mind for your Service Users. Generating more business for you.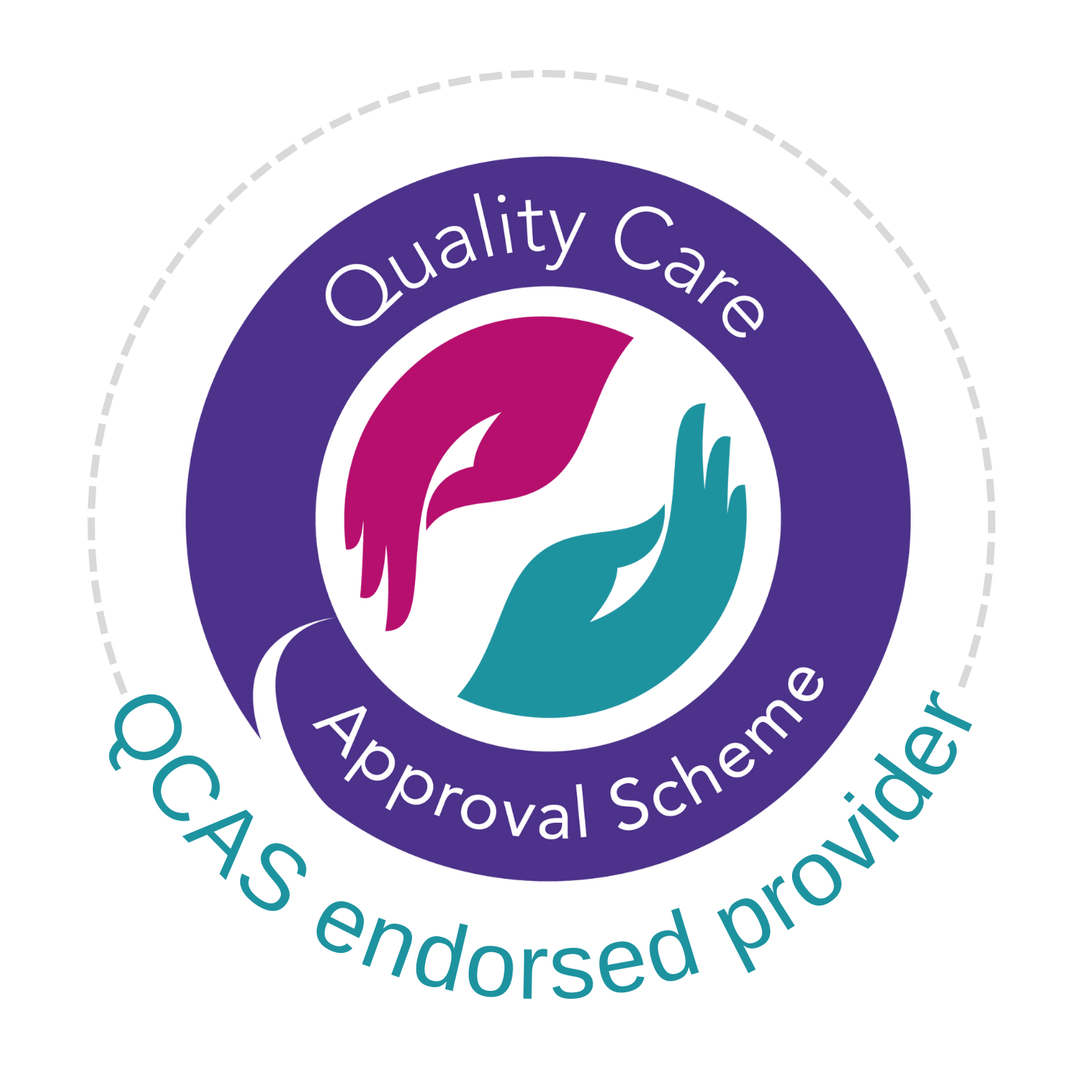 Protection for your business
Introduction services have numerous restrictions imposed by HMRC and CQC.
Whilst these restrictions are important they can leave businesses feeling like their hands are tied and at a disadvantage to Care Agencies.
QCAS rebalances this situation, enabling introduction services to provide the same level of quality and safety but without the additional responsibility and cost.
Agency workers are managed, directed and supervised to ensure they meet the expectations of CQC and their employer. However PAs are self-employed meaning you cannot manage, direct or supervise them. How can introduction services ensure the same high quality of the service is provided by PAs? QCAS brings the solution.
Introduction services cannot have an ongoing involvement with the Service User, this can leave Service Users isolated and powerless should there be issues with the support package. QCAS is there to help should a situation arise.
Safeguarding your position in the eyes of HMRC and CQC.
Quality Introductions
Providing quality introductions is essential to the success of your business.
Ensuring your PAs are:
Fully trained in all 19 Social Care subjects as recommended by Skills for Care
Have written and verified references
Have Public Liability Insurance
Have an enhanced, conviction free DBS
Conformed to the QCAS Code of Conduct
Eligibility to work in the UK
ID verification
This will provide confidence and reassurance to those that use your service that they and their loved ones are in the safest hands.
Concerns
Service Users can become isolated and vulnerable when problems occur with their PA. QCAS provides a route for Service Users to raise and address concerns at no cost to you, without overstepping your restrictions as an introduction service and allowing you to free time and resources to focus on your business.
No conflict of interest
We understand the importance of introduction services and the essential role they provide in enabling Service Users to meet quality PAs. This is why we never promote or list the PAs that have been approved under the scheme. We save this job for you ensuring your business can enjoy the benefits of the scheme whilst focusing on your core activity of introducing PAs to Service Users
No cost to you
QCAS endorsement is currently FREE for your first year with no obligation to renew.
The cost to Approve, train, vet, and insure your Personal Assistants is paid by the PA. You simply benefit from introducing PAs that have demonstrated their commitment to providing high quality and compassionate care.
The PA will pay just £12.99 per month making significant savings over purchasing these essential self-employed business separately.
Increase opportunities
QCAS endorsement could increase opportunities from councils and commissioners. Demonstrating your commitment to introducing safe and high quality Personal Assistants can provide the confidence to use your introduction services and widen their access to the Personal Assistant workforce
Promote your service with pride
In a sector with so much competition it can be hard to stand out from the crowd. QCAS is a recognised symbol of quality and safety. Peace of mind for those that access your service that they will be introduced to trained, vetted and quality assistants.
Many perceive Personal Assistants to be a risky option, QCAS makes it a safe option.
Just as we all know to check our self-employed gas engineer has their 'Gas Safe' approval, QCAS introduces the Personal Assistants symbol of quality and safety in care.
QCAS can now offer an endorsement to your organisation, allowing you to proudly demonstrate that you hold the same values of quality and safety within your introduction service.
Instil confidence in your service and open the door to new marketing and sales opportunities.
What is included?
Use of QCAS endorsement logo on website
Use of QCAS endorsement logo on marketing materials
Website API providing live QCAS status and badge on your websites PA's profile page
Benefit from the supporting relationship QCAS provides to its endorsed organisations
Support for Service Users introduced to QCAS PAs should they experience issues
Confidence your PAs are trained and insured
Further Safeguard your role as an introduction service in the eyes of CQC and HMRC
All Approved PAs are provided with an ID badge